"We use our powerful God-tools for smashing warped philosophies, tearing down barriers erected against the truth of God, fitting every loose thought and emotion and impulse into the structure of life shaped by Christ. Our tools are ready at hand for clearing the ground of every obstruction and building lives of obedience into maturity."
2 Corinthians 10:5-6 MSG
We translated the Hebrew word Shemä, found in Isaiah 50:4-10, to mean:
Shemä International serves individuals who are seeking a confidential place to share, grow, and heal while they move toward spiritual transformation at a heart level. As your Spiritual Director, Diana will work with you to provide
individual spiritual direction
and
inner healing
. She will recommend
resources
besides her own writings to encourage you on your spiritual journey toward a strong and healthy relationship with yourself, others, and God.
Diana E. Greene
Founder and Ministry Director
Diana Greene is a spiritual director, author, and workshop and retreat speaker/leader. Diana understands the emotional, mental and spiritual load that those in ministry carry. Over 34 years she has worked in various roles of leadership, directing several church and parachurch ministries. For the last 12 years, she has guided volunteers, church leaders, ministries, and parachurch organizations, on their spiritual journeys. Diana has formal training in sociology/psychology from Oregon State University and graduate courses in counseling from Southern Arkansas University. She graduated with an MA from Western Seminary in Specialized Ministry: Pastoral Care. Diana and her husband love to hike, beach-comb, and scour used bookstores for their growing home library. They enjoy living in the countryside while spending time with their two sons, daughters-in-law, and six grandchildren.
Amanda L. Greene
Editor and Content Director
Amanda Greene is the editor, content director, and event coordinator for Shemä International as well as a freelance editor/writing coach. She understands the strain ministry leadership is  under as she has served over the past 16 years as a volunteer in various ministry leadership roles in church, parachurch, and Christian college organizations, including co-leading a Christian college ministry with her husband. For several years she has also taught college level English writing and composition courses. She graduated with a BA in Intercultural and Biblical Studies at Northwest University and an MA in ESOL from Azusa Pacific University. Amanda is an avid baker, blogger, and coffee lover who likes to get outside for hikes or to garden in the summer. She enjoys life in the northwest with her husband and two sons.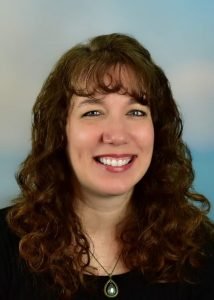 Kathi Kingma
Director of Prayer Ministries
Kathi Kingma is the Director of Prayer Ministries for Shema International. She directed a church sponsored prayer ministry called PrayerGuard for five years before deciding to expand the focus of ministry. She partnered with other prayer leaders to form a community prayer center in Molalla with a focus on training and emotional and physical healing. Kathi understands how vital it is to have a safe place to seek spiritual healing for life experiences and traumas. She has been involved with various forms of prayer ministry and ministry leadership for over 20 years, including co-leading an online prayer website. She has received extensive training in emotional and physical healing through prayer and deliverance. Kathi trained volunteers for PrayerGuard, a ministry that often partnered with other heart-healing ministries to help leaders find spiritual and emotional freedom. Kathi has a BA in English with an emphasis in professional writing. Kathi loves cooking, writing, and shopping with her friends. She enjoys getaways to the beach and spending time with her husband and two sons.